GeoBiTec S.r.l. was established in Vittorio Veneto (TV) Italy, in 2000.
We are suppliers, throughout Italy and the world, of ceramicized basalt granules in a variety of colours and sizes under the GeoColor brand.

Major uses of our products are in roofing materials, paving and roads, however we conduct continuous research into new applications.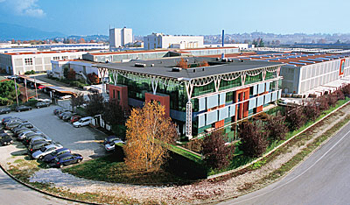 GeoBiTec guarantees the quality of its GeoColor granules through on-going monitoring of the quality of raw materials, production processes and finished products.